Usually while driving I listen to podcasts, but for the past week or so, I've needed to hear classic rock. One song in particular has felt just right: Crazy Train by Ozzy Osbourne.
This section resonates: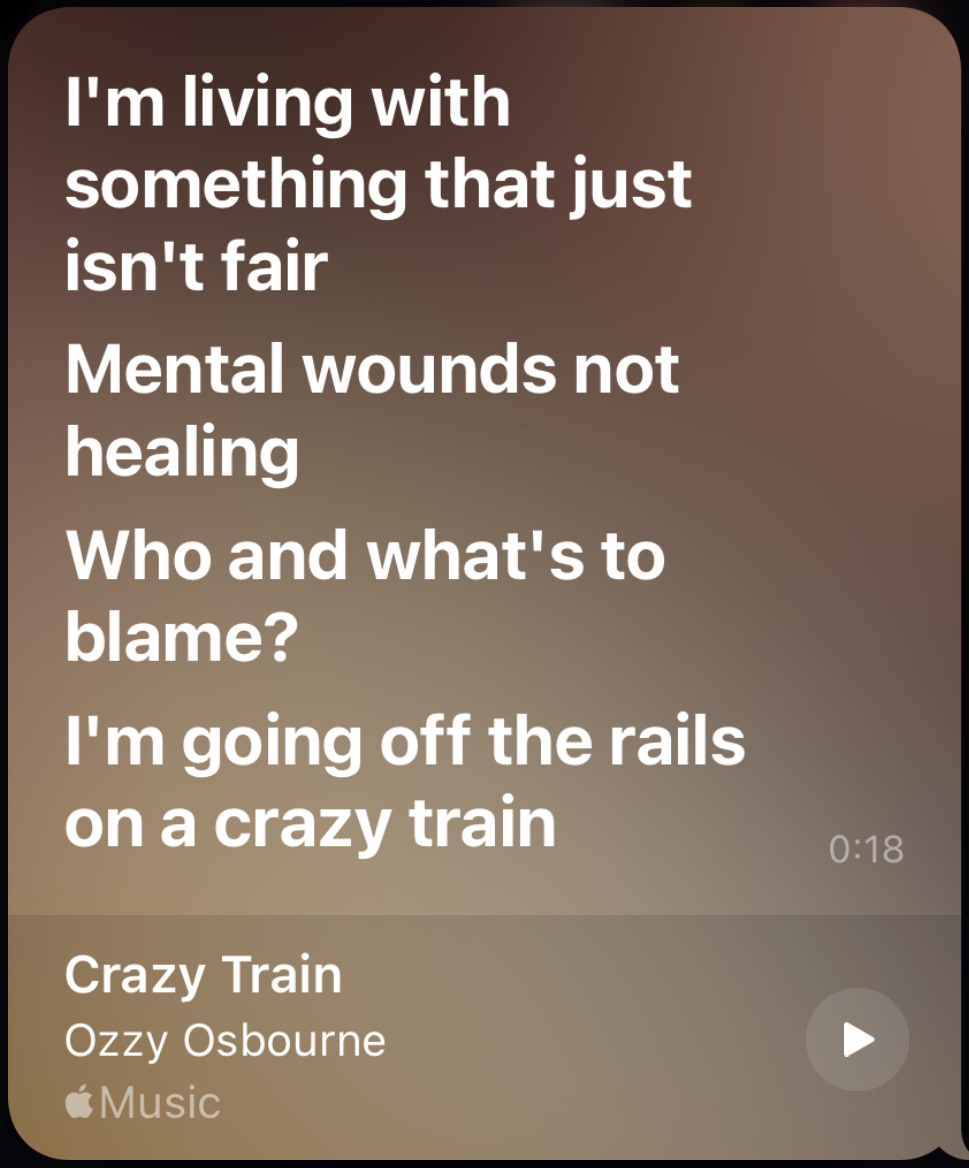 OCD often feels unfair, and hearing someone yell about mental wounds is validating. It's ironic to me, but often the thing that feels the best when I feel the worst is listening to angry music.